The Medina County Annual Meeting was on Sept. 8th at the University of Akron, Medina Campus. The evening included a variety of topics that can be seen below.
Roger Baker, state trustee, reports to local farm bureau members at their annual meeting.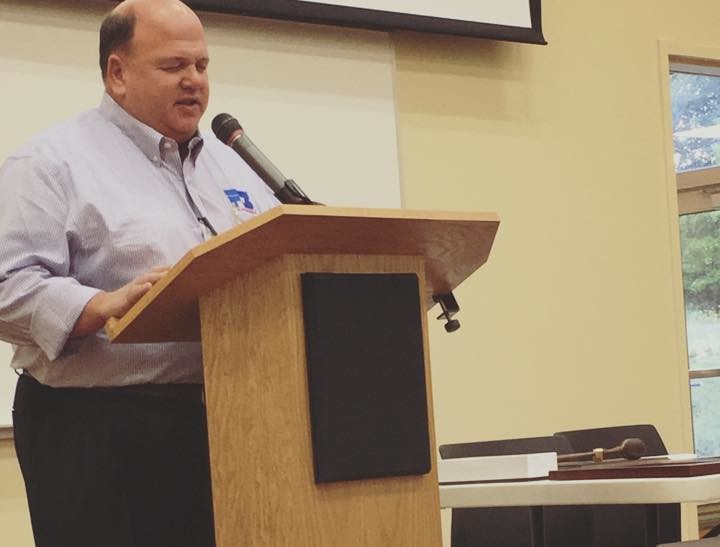 In celebration of the 80th anniversary of councils in the OFBF, four local councils were presented with ham certificates donated by Keller Meats at the annual meeting. Representatives present were Kathy Garrison, Medina Hopefuls; Mary Ann Dalgleish, Buckeye Up'n Coming; Steve Fulton, Milkhandlers; and Beth Schnabel, Litchfield Part Timers.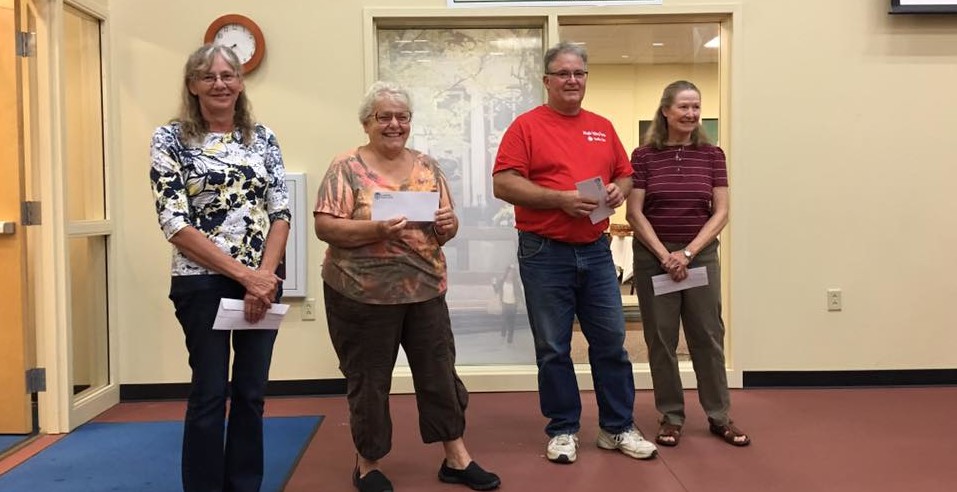 Recognized for their support and service to Medina County Farm Bureau are (left to right) Darrell Kick, candidate for state representative; John Fitzpatrick, organizational director; Steve Hambley, state representative; Larry Obhof, state senator; Sarah Poling, retiring board president; and Mike Boyert, state trustee.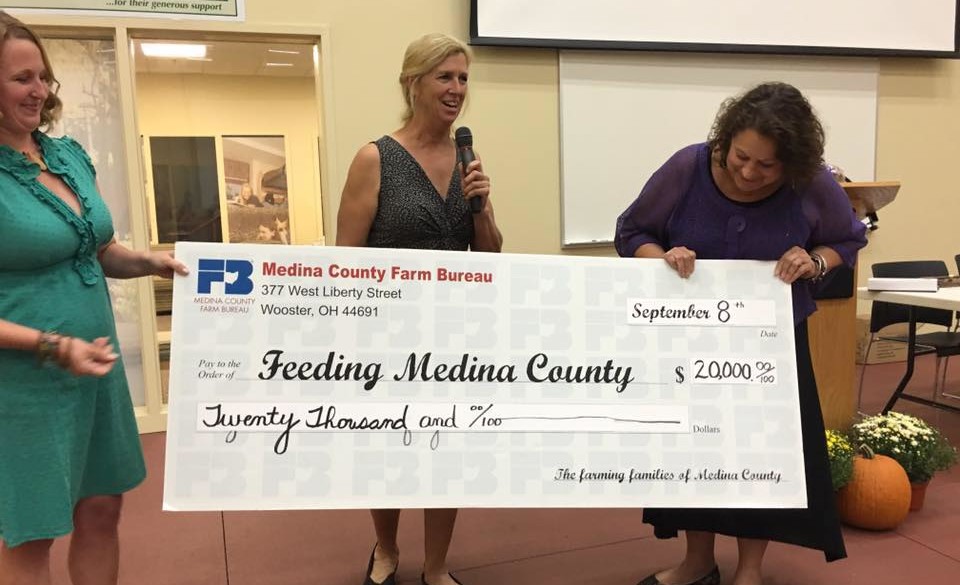 President Sarah Poling and Chairman Deb Indoe present a check for $20,000 to Feeding Medina County at the Farm Bureau's annual meeting. This donation was profit from this year's Season's Harvest dinner and auction held at Creek Bend Ranch on August 18.