Our 2020 Season's Harvest dinner is planned for Thursday August 20 at Richman Farms!
Medina County Farm Bureau, Chef John Kolar of Thyme2 Restaurant, and Feeding Medina County are excited to announce that planning for the 2020 Season's Harvest dinner is underway! Modifications to the format and seating arrangements of the dinner are planned in accordance with the recommendations provided by the Health Department. Due to the delays in planning, tickets will not go on sale June 1 as previously announced but June 15.
Location for the 2020 dinner is at Richman Farms (8018 Richman Road Lodi, OH 44254). Guests are invited to arrive as early as 5 PM. The live auction will begin at 5:30 and dinner will follow at 6:30 PM.
Tickets cost $125 per person and a limited quantity are available. Tickets go on sale at 8 AM on June 15. If you are interested in purchasing tickets please call 330-263-7456.
Directions for reserving your tickets over the phone: Payment for tickets that are called in must be received within 7 days or else held tickets will be forfeit. Please make checks payable to "Ohio Farm Bureau Foundation" and mail them to 377 W. Liberty St. Wooster, OH 44691. It is recommended that you call the office prior to sending your check to hold your tickets because tickets often sell out within 2 days.
Please contact medina@ofbf.org with any questions.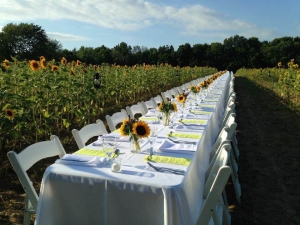 Season's Harvest
What is it?
This event is a local dinner, connecting local residents to local cuisine, prepared by local Chef, John Kolar, for a good cause! All proceeds from this multi-course dinner, hosted on a local farm, go to Feeding Medina County. It is a lovely evening, filled with delicious wine and food, and packed with fun!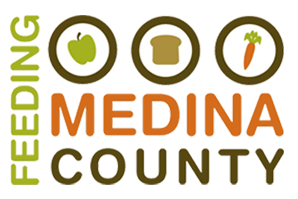 Feeding Medina County
Feeding Medina County is 501(c)(3) non-profit organization helping to feed families in need in Medina County. They run several programs including delivering food from the Akron-Canton Regional Food Bank to local food pantries and distributing food to needy children, families, and seniors here in Medina County. Read more about them here.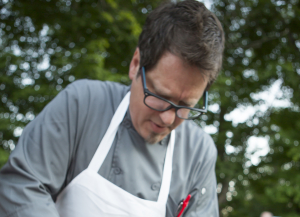 The Chef
John Kolar is a skilled and experienced chef, creating an amazing meal from local food, paired with local wine. John owns Thyme 2 on Medina Square, a local hot spot featuring contemporary cuisine. Read more about John and his restaraunt here.
2019 Host: Richardson Farms

Richardson Farms is operated by father/son team Bill and Ben Richardson and their families in Medina. They provided a beautiful location for our dinner!